Get the 2019 Subaru WRX Today!
Lease or finance the 2019 Subaru WRX starting from 0.5% for 24 months.
Plus get up to $1,500 in cash purchase discounts on select new models.
Some conditions apply. Offer ends on July 31st, 2019.
AMVIC-licensed business.
Book your test drive today!
Book a Test Drive
Get Your Price Quote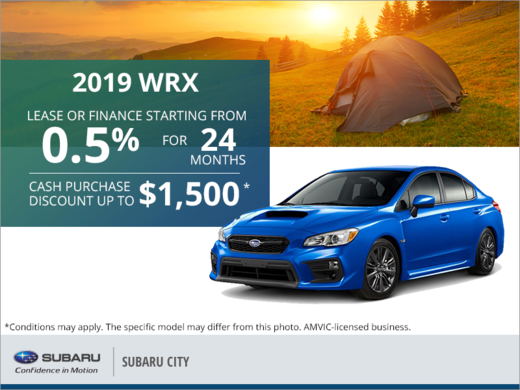 Certain conditions may apply.